Greetings!
Welcome to Visser's Florist & Greenhouses' newsletter. From time to time we will be sending out a newsletter with special offers and information about what's happening at Visser's Florist & Greenhouses.
In this issue
Check out our new "Asian Section"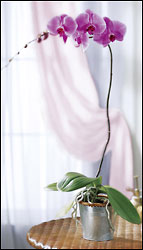 Our newly decorated "Asian Section" is a big hit with customers. Located by the entrance to the greenhouse, this Asian-themed display features bonsai trees, lucky bamboo, orchids, and asian styled silk trees. While giving our customers something exciting to look at is a priority, it also gives us the chance to show our creative side. Come check it out, or if we've inspired you already, call us today to order one of these decorative treasures. The quality of our plants is unsurpassed!
Visser's Florist attends "Floral Extravaganza" in Dallas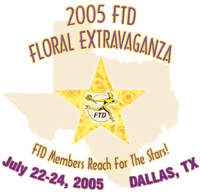 July 15th, was FTD's educational convention for all FTD members. This event was a four day inspirational and educational event held at the newly built Gaylord Texan Resort in Dallas Texas. Seminars were presented by industry leaders in customer service, design and marketing. Visser's attended this event to insure that we stay current with industry trends and can continue to offer our customers the new and exciting products and services that they have come to expect from our shop.
Unleashing a new Web Site...


Creating a new website is hard work! Our new website, www.vissersflowers.com is directed towards our Orange County customers, with information on products and services that we can provide them. This website will be a useful tool when placing any type of floral or plant order because of its "user friendly" format. So next time you place an order for local or long distance deliveries, give it a try!
Featured Arrangement for Summer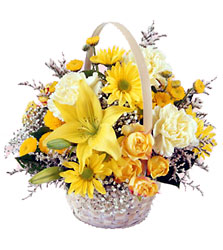 This lovely basket combines a yellow lily, yellow spray roses, yellow daisies and other bright sunshiny blossoms. Approx. 11H x 11W
Terry Viscounty celebrates her 35th year with Visser's Florist!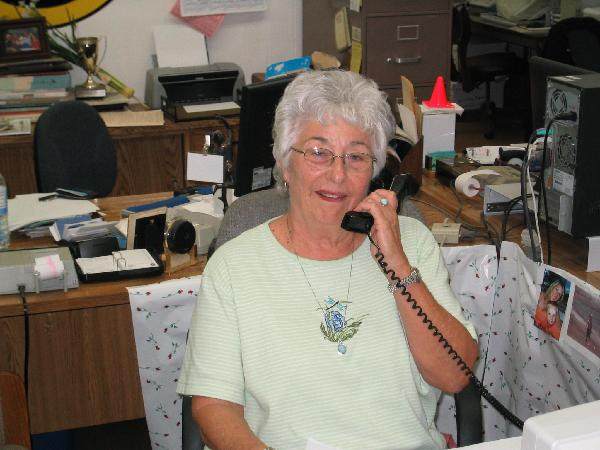 Our beloved sales manager, Terry Viscounty celebrates her 35 year anniversary with Visser's Florist. Her dedication and commitment to excellence has played a huge part in our 49 year success. Many employees around here know her as "Grandma Visser", and a lot of our customers ask for her each time they place an order. This is a great time to say "thanks" to Terry.