Greetings!
Welcome to our Valentine's Day newsletter!
In This Issue
Why Not Monday?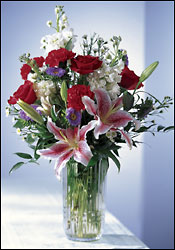 Here's a thought. Why not have your sweety's Valentine's flowers delivered to her work on Monday, February 13th? That way she can be the first one at work with Valentine's Day flowers, and she can enjoy her beautiful arrangement all day long on Valentine's Day. Just think how suprised she will be.
Twice the Roses, Twice the Beauty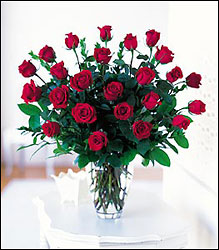 Make your Valentine the envy of the office. This huge display of two dozen roses will make a huge impression.
If you reserve these two dozen roses by Thursday, February 9th, you will recieve 5% off.


Mention coupon code ROSES2
Spotlight on Gudrun Martinez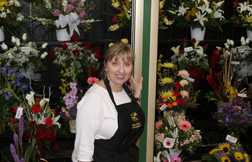 This month, we are spotlighting our design manager, Gudrun Martinez. Gudrun has been at Visser's Florist for 19 years. Over the years, she gained the respect in the floral community for her work ethic and design capabilities. Recently, her role has shifted into running the backroom. One aspect of her job is to plan ahead in order to make sure all orders get out on time. Another is to deligate individual orders to each of our seven designers, depending on their style prefrences and design strengths. We have always apprieciated the hard work and dedication that she puts forth.
Featured Arrangement for February - Pretty Pink Roses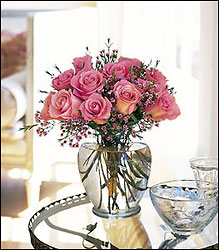 Soft and lovely, perhaps they're just like that special someone you're thinking of.
Our Price: $54.99
Roses are Red, Chocolate is Sweet...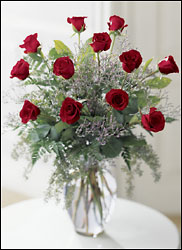 Express your love with all the necessities. Beautiful long stemmed red roses, delicious Belgian chocolates, and a snuggly teddy bear. This three item special will be a sure winner. Our beautiful red roses and 8 oz. box of Belgian chocolates are the freshest and most affordable in Orange County.

Our Price: $100
Call for Availability
(714) 772-9900